Parade of Lights 2013
Makkinga Contracting & Equipment Rentals proudly particiates in the Thunder Bay Police Association's Annual Parade of Lights. Our amazing team put together a very unique float this year which included lighting up our W900 Kenworth and a General Lee replica from the TV series "The Dukes of Hazard". Many thanks to the sponsors, volunteers and others who donate their time to make this a magical event. Also, a big thank you to everyone who braves the cold termperatures to support the participants of the parade and all of the charities it supports!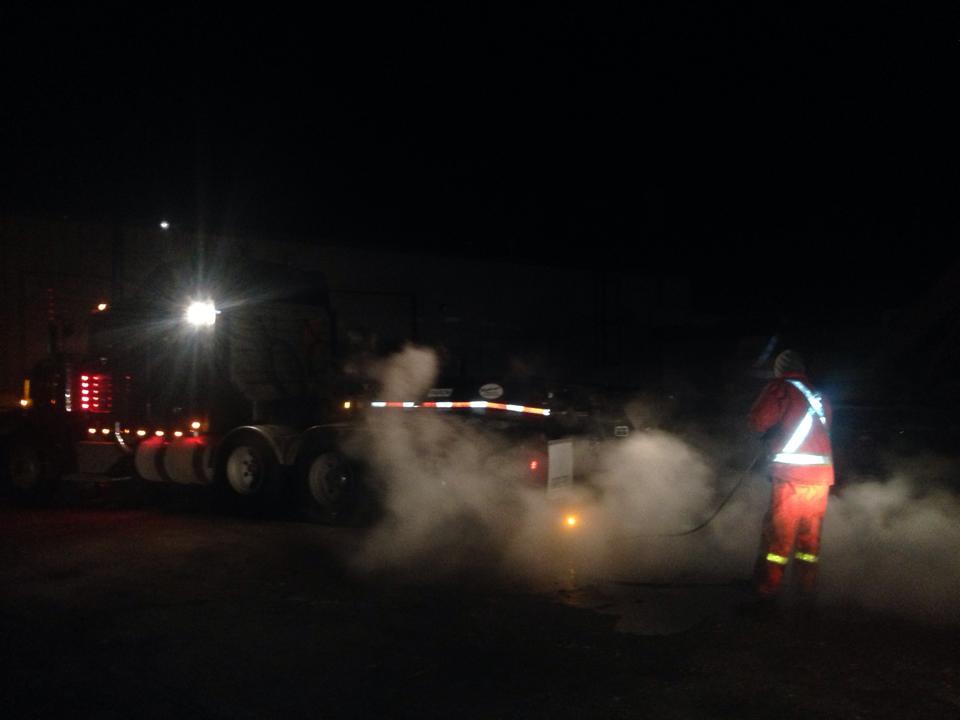 A brave team member pressure washing the tractor and float late Friday night to prepare for decorating! Temperatures dipped to -40 degrees this weekend with the wind chill!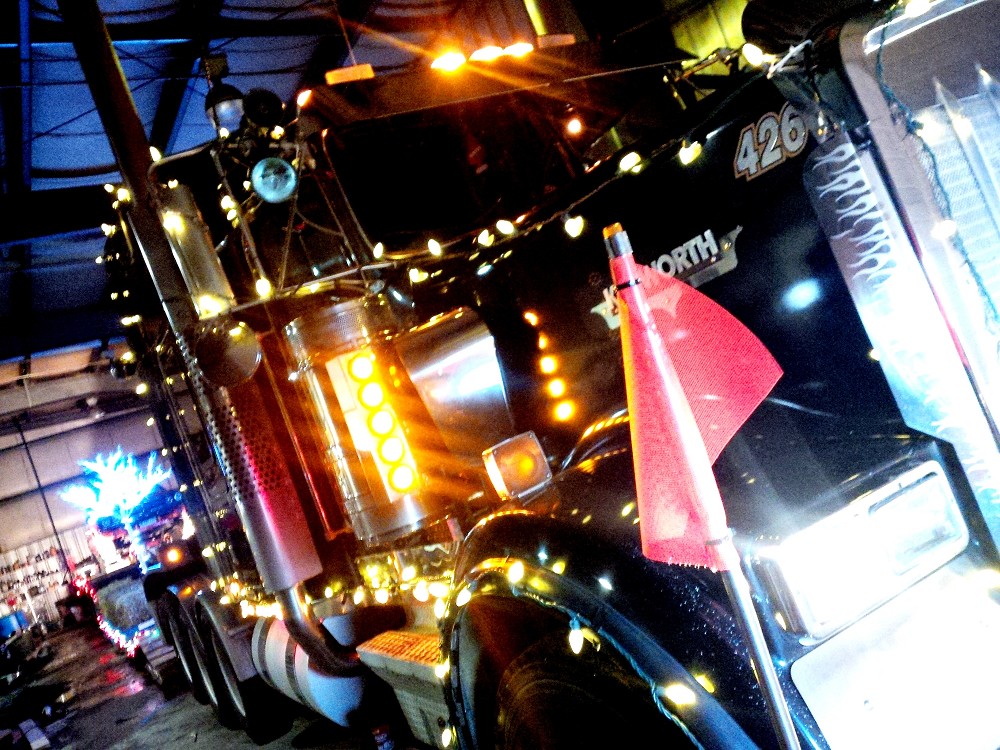 Testing out the lights in the shop!
Two days of preparation were definitely worth it! The streets were lined with people of all ages who came out to support this great event!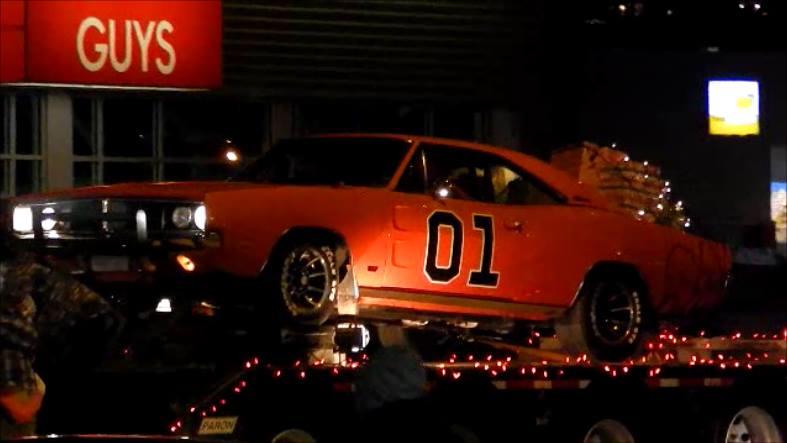 The "General Lee" taking a jump over our riders!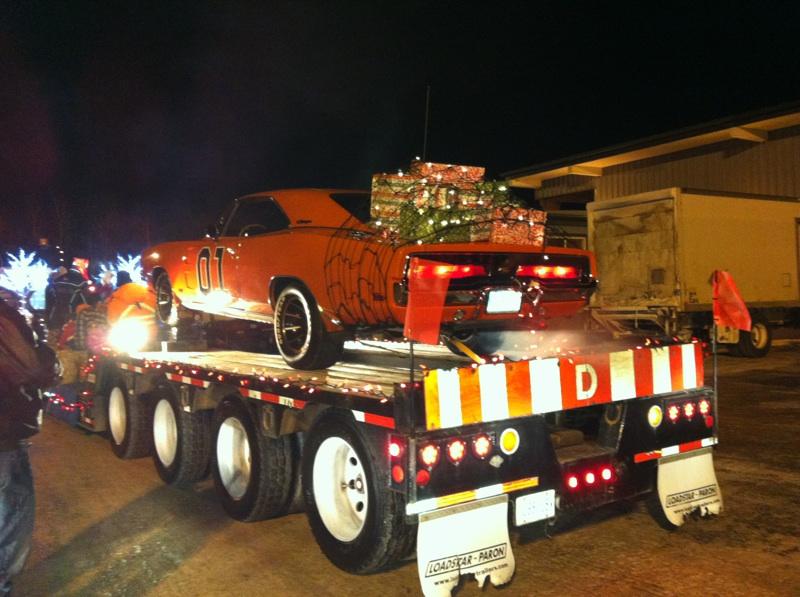 Loaded with gifts!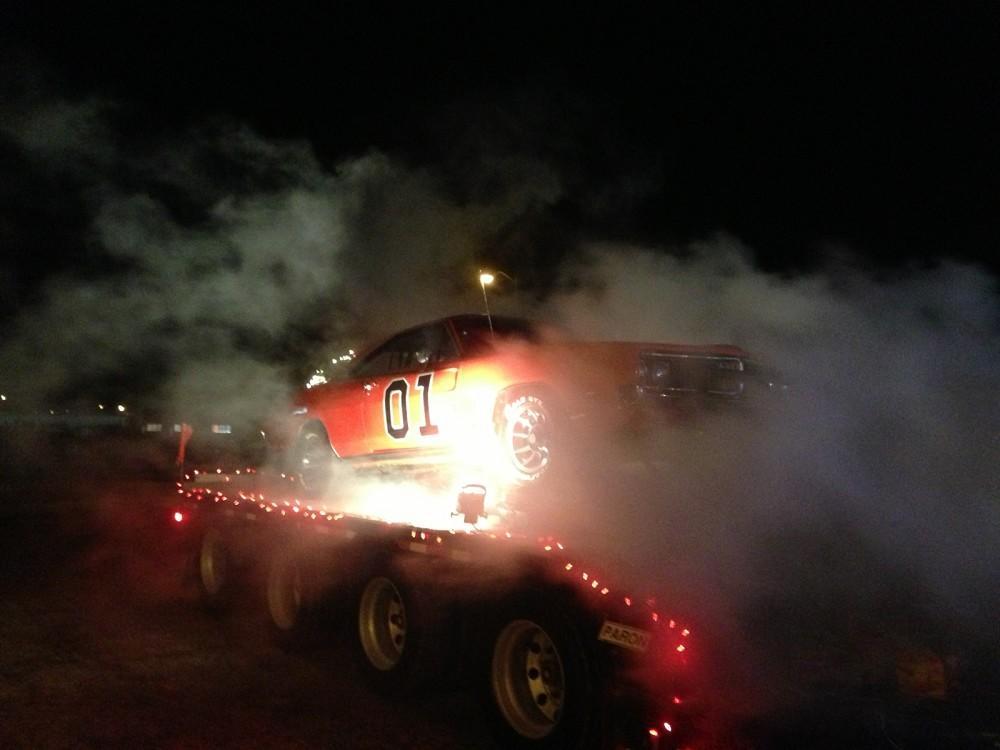 The "General Lee"!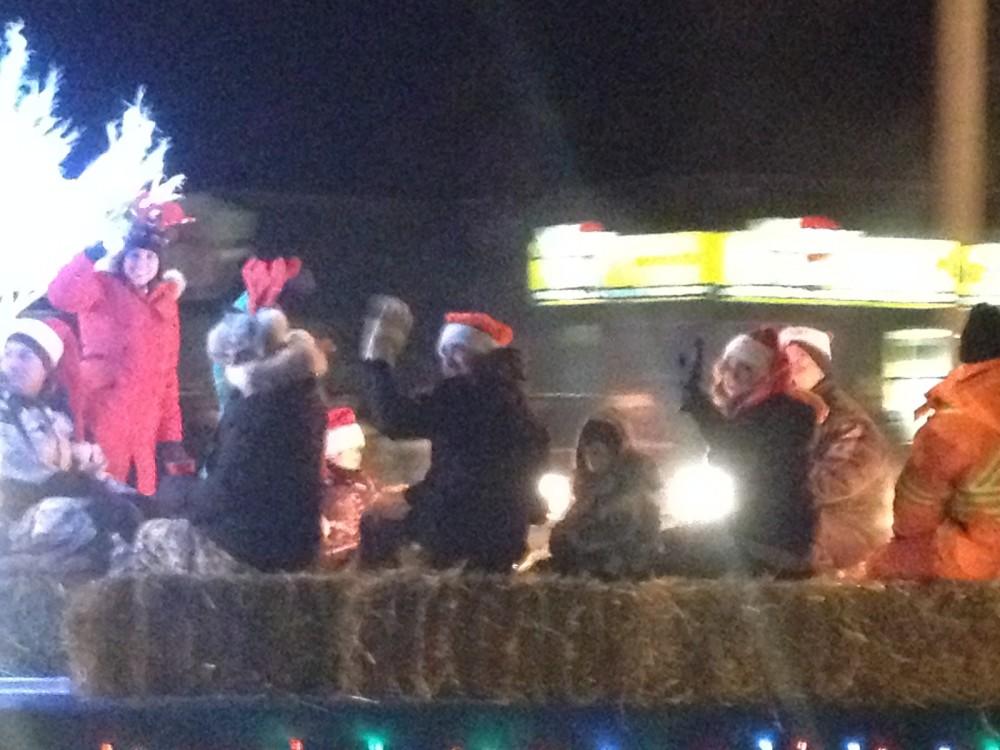 Our riders were kept warm by two fire pits, hot chocolate and coffee!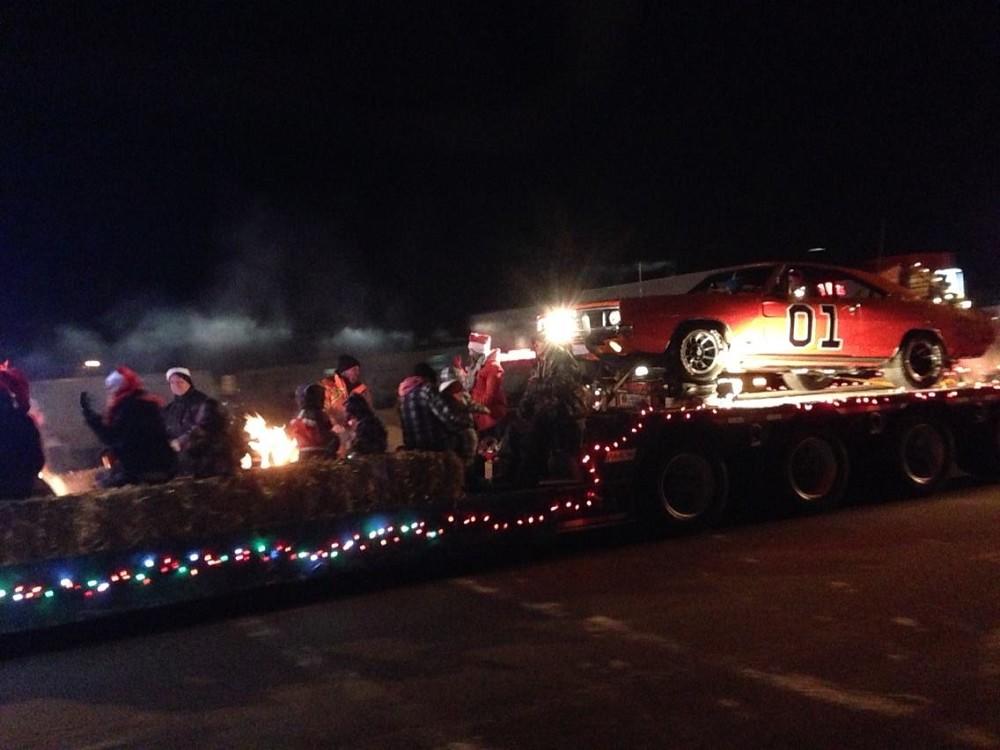 Check out a short clip of the truck care of TBNewsWatch on YouTube by clicking here.
For more information on the Parade of Lights visit www.paradeoflights.ca